What is a MyoPro Myoelectric Orthosis?
A breakthrough in modern medical robotics. MyoPro is a powered arm and hand orthosis (brace) designed to help restore function to the wearer's paralyzed or weakened upper extremities, helping individuals perform actions and daily activities that might otherwise be impossible. The MyoPro may also facilitate rehabilitation including muscle re-education and increasing range of motion.
What Conditions Can Be Helped by the MyoPro Orthosis?
The most common medical conditions are those involving neuromuscular and neurological disease or injury, including:
Cerebral Palsy

Multiple Sclerosis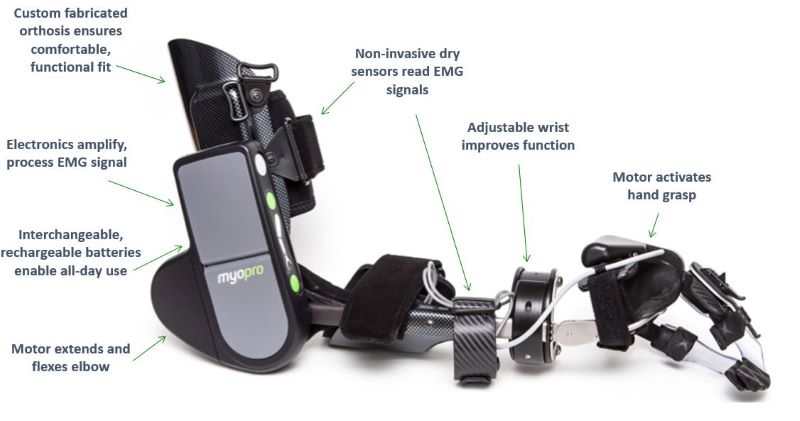 How Does the MyoPro Work?
Originally developed at MIT with Harvard Medical School, the MyoPro arm and hand orthosis device works by reading the faint nerve signals (myoelectric signals) from the surface of the skin (fully non-invasive, with no implants) then activating small motors to move the limb as the user intends (no electrical stimulation).
The user is completely controlling their own hand, wrist, elbow, and arm; the robotic arm brace amplifies weak muscle signals to help move the upper limb. It has been called "power steering for your arm."
While there are many prosthetic products for those who have lost their arms, hands or legs, and while there are orthotic products to support weak legs, MyoPro is the only wearable robotic device on the market to help restore function for those who still have their arms and hands but are unable to use them.
Brachial Plexus Injury? Now There Is Real Hope.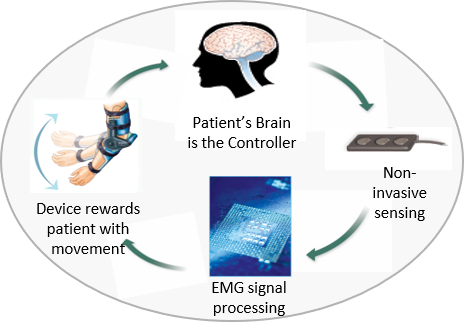 Suffering a brachial plexus injury (BPI) or other upper limb or spinal neurological damage from a vehicle, on-the-job or other accident can be devastating: pain, weakened arm, and in some cases a completely "dead arm". Some patients have even been recommended amputation as the best alternative. But for many, there is a better answer.
Myomo, a medical robotics company based in Cambridge, Massachusetts, has developed the MyoPro. The technology was originally developed at MIT and Harvard Medical School and hundreds of patients have used it successfully. It is recommended by clinicians at leading rehabilitation facilities, including Mayo Clinic, Cleveland Clinic, Massachusetts General Hospital, Kennedy Krieger Institute, Loma Linda Medical Center and twenty VA hospitals, among others.
Want to Find Out Whether You're A Candidate?
SCHEDULE A FREE NO OBLIGATION EVALUATION TODAY!
Watch MyoPro Change Lives!
Leading Clinicians on MyoPro

Meet Andrew - Post-Brachial Plexus Injury

Meet David - Post-Stroke MyoPro User

meet JJ - Post-Stroke Before and After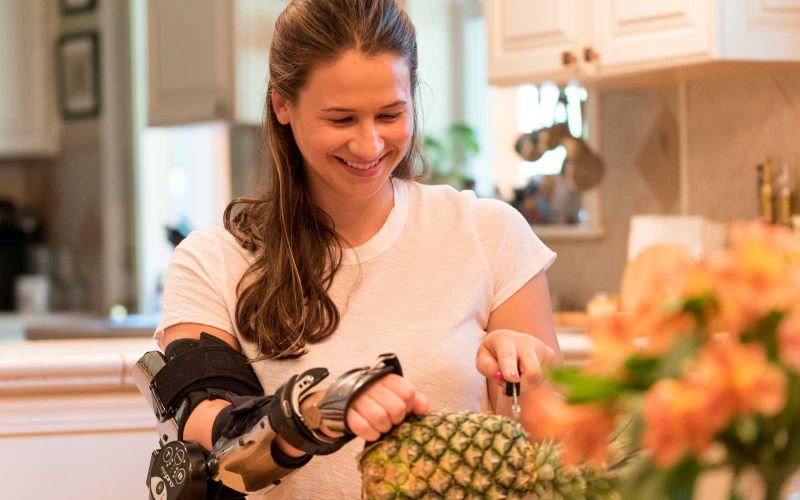 Call us today and find out how the Myopro Myoelectric Orthosis can improve your daily life!